Technology & Business Specialists
Located in the Beautiful Texas Hill Country

RESUME OF GEORGE COFRAN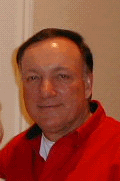 Mr. Cofran has spent most of his professional career in consulting. Many of his early experiences were gained while serving with Arthur Young & Company (1972-1977), an international public accounting and management consulting firm. The clients he served included commercial companies, non-profit institutions, and governmental units. The services he provided ranged from technical projects in data processing and telecommunications to broad-gauged evaluations of corporate management functions for chief executive officers.
Mr. Cofran's educational background includes an Electrical Engineering (BSEE) degree from Purdue University (West Lafayette, Indiana, 1967, computer science major/economics minor, Tau Beta Pi) and a Master's degree in Business Administration (MBA) from the Amos Tuck School of Business Administration at Dartmouth College (Hanover, New Hampshire, 1969, concentrations in information systems and finance). He is an Honor Graduate of IBM's Advanced Systems Science Education Program, holds the Certificate in Data Processing (CDP) awarded by the Data Processing Management Association, the Certified Systems Professional (CSP) designation from the Association for Systems Management, and became a Certified Public Accountant (CPA) in Texas in the early 70s. He is also a 1970 graduate of the U. S. Army Signal Corps Communication School (telephone, radio and wire communication systems) at Ft Gordon (Augusta) Georgia.
As an officer (1st Lieutenant) in the U.S. Army Signal Corps (1970-1971), Mr. Cofran held a top secret/crypto security clearance and provided technical project management in the Pentagon on the improvement of an automated, world-wide communications system for the Joint Chiefs of Staff and a similar project for the Headquarters, Department of the Army while serving with the Telecommunications Automation Directorate at Ft Huachuca, Arizona. He received the Army Commendation Medal for his contribution to the success of the Army system. Prior to the military, he worked as a student engineer in 1967 for IBM in Kingston, New York, and for Burlington Management Services Company, a time-sharing computer service bureau in Greensboro, North Carolina, in 1969-1970 in systems analyst and consulting capacities.
Mr. Cofran holds an appointment on the Commercial Panel of Arbitrators of the American Arbitration Association, with specialization in both communications and data processing. He served for five years on the Board of Directors of the Houston Chapter of the Association for Systems Management (ASM), including the position of President of this 200-member local chapter, where he received the Outstanding Service Award. He served as Charter Vice President of the Small Business Administration's Houston Chapter of the Active Corps of Executives (volunteer counseling and seminars for small businesses). He has been a member of the American Institute of CPA's (AICPA) and the Institute of Electrical and Electronics Engineers (IEEE). He is referenced in Who's Who in America, Who's Who in Science and Engineering, and in Who's Who in Technology Today. He served on the Board of Directors of the Huntwick Civic and Improvement Association for four years and as their president for two years. He is a frequent speaker on technical and business subjects, and has authored two books on telecommunications. George has developed, implemented and sold several small businesses, and has brokered the selling of several small businesses.
In 1977, following the advent of the telephone interconnect and alternative long distance carrier industries, Mr. Cofran launched Cofran & Associates, Inc. His primary business focus continues to this day in personally conducting website and information technology projects, and coaching small businesses.
On a more personal note, George Cofran was born in Buffalo New York and raised in Youngstown, New York (north of Niagara Falls) along the shore of Lake Ontario, where his love of the water and boating began. He graduated from Lewiston Porter Senior High School in 1963, where he lettered in track, cross-country, soccer and basketball. He was a member of the National Honor Society and was awarded the New York Regents Scholarship. During his childhood, he was active in Boy Scouts through the Eagle Scout rank, and was a ham radio enthusiast. He earned spending money tutoring high school physics and math, and doing radio/TV repair work.
George lived in the Houston, Texas area for many years and then relocated in mid-2006 to Johnson City in the Texas Hill Country. He has two children. Jennifer, is a graduate of Southern Methodist University and works for Accenture in Atlanta; and Jeffrey, a US Marine Corps veteran, who lives in Dallas.
While living in the Houston area he volunteered with American Red Cross and received the "Volunteer of the Year" award for 2005, and in that period managed two Red Cross shelters during the Hurricane Rita/Katrina aftermath and taught many CPR/First Aid courses. He volunteered with the Galveston County Health District in their county-wide health planning effort for emergency response. George served as Director of the Galveston County Emergency Communications Group, which is a volunteer organization of ham radio operators supporting the Galveston County Office of Emergency Management. For three years he served as a volunteer with the Clear Lake Emergency Medical Corps, first as an EMT and then as a Paramedic and Communications Officer. He was also a volunteer Paramedic, Fireman and communications specialist with the Kemah Fire Department during a five year period and helped develop their first responder program. George has been a volunteer Paramedic with the Dept of Homeland Security/FEMA on their Texas-1 Disaster Medical Assistance Team.
In Johnson City, Texas, in earlier years he served as a volunteer Paramedic with North Blanco County EMS. George has been a member of Lions International, and served as a volunteer Director and Corresponding Secretary with the Johnson City Community League until he facilitated a merger of the League and the Chamber. He then served as a volunteer Director and President of the Johnson City Chamber of Commerce.
He currently serves in Johnsons City as an appointed Director on the Blanco-Pedernales Groundwater Conservation District, and serves as an elected Precinct Chair in Blanco County for the Republican Party.
For many years the Cofran's lived part-time at their second home in Crested Butte in the beautiful Colorado Elk Mountains. While in Colorado, George served as a volunteer Paramedic with the Crested Butte Fire Protection District and also with the CB Search & Rescue Team.
George's business focus now is on providing web, electronics, and IT support services as well as serving as a business coach. He is a ham radio operator (KD5LXW) and an electronics enthusiast.
Back To >> TOP OF PAGE